I have decided to make my journal a "Friend's Only" journal. I know I am probably one of the few people whose journal hadn't turned their journal into a friend's only journal, but lately I have been friended by people who aren't real and it's just so annonying. So I hope to avoid any more of it by changing my jounral to friend's only. If you want to be my friend and you are a real person, please feel free to contact me via email at ramna9900@yahoo.com.
Title:
A "Yes or No" Kind of Question
Fandom:
Generator Rex
Characters/Pairings:
Noah Nixon, Rex Salazar; Noex (RexXNoah)
Rating:
PG for a swear!
Words:
1,265
Genre:
Friendship, Romance, Fluff
Summary:
Rex asks Noah a few questions.
Author's Note:
A Secret Santa for danisantoss over on tumblr. Merry Christmas, lovelies.
(
A "Yes or No' Kind of Question
Collapse
)
Current Location:

home

Current Mood:

accomplished

Current Music:

Amelie OST - Yann Tiersen


I wanted to take a moment to wish everyone a very merry Christmas and thank you for sticking around my near to none existent journal.

Have a wonderful day!
Good Mornig Everybody!
Current Mood:

happy
Current Mood:

happy

Current Music:

Tim Burton's Nightmare Before Christmas OST
Lately, I have been watching Star Trek 2009 and Star Trek Into Darkness on a seemingly endless loop. I love those films so much and luckily for me I have found an awesome story to read called "
Our Chances
" by one of my favorite fan authors
Jessica499499
over at fanfiction.net. Oh my gosh you guys it's so good and I encourage anyone who enjoys well thought out Spock/Kirk to check it out.
Hello everyone,
Fandom: Harry Potter
Rating: PG
Words: 25
Genre: Relationship. Romance.
Warnings: Implications of da sex
Summary: The boys fix a big issue.
Author's Note: All this talk of the HP Reunion next month is making me want to write HP/RW NOW. Enjoy!
(
Problem Solving
Collapse
)
Title: Problem Solving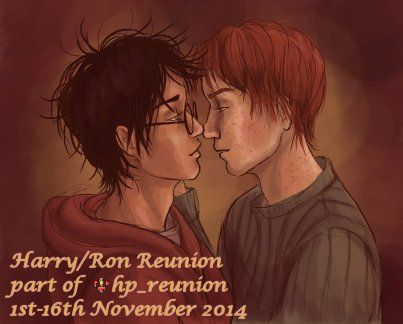 Art by
reallycorking
Click on the banner, or see this post for more details.

OMG YOU HAVE NO IDEA HOW EXCITED I AM FOR THIS! PLEASE ALL MY HP LJ FRIENDS DO THIS WITH ME!!
Current Mood:

ecstatic
Title: The Little Things
Fandom: Harry Potter
Rating: G
Words: 25
Genre: Friendship. Pre-relationship.
Warnings: None.
Summary: *thinks* Umm, uh, er. how would I summarize this? A cute moment between the boys? Yeah, that'll work.
Author's Note: Whoo, it's been a long time since I have updated this little series. For
roelliej who is always so supportive in my Harry Potter stories (even though it's taken years to write one.)
(
Read more...
Collapse
)
Current Mood:

thankful

Current Music:

"Midnight" - Coldplay
Fandom: Generator Rex
Characters: Rex, Noah, Agent Six, Dr. Rebecca Holiday, Bobo Ha-Ha, OC
Words: 2,675
Overall Rating: R
This Chapter Rating: PG-13
Genre: Friendship, Humor, Romance, Action, Mystery, Multi-chapter
Warning: Noex (Noah X Rex)
Summary: While Rex continues to fight and cure EVOs he is being watched and studied by someone who shall have his revenge.
Author's Notes:
Can someone explain to me why it has taken me three years to post this here?
Three
(
Read more...
Collapse
)
Five
Title: The Hunter's Revenge: Four